VikeBike
It's a bike, it's a ship, it's a Minnesota BIKING SHIP!
If you see it, post it & tag it! #VikeBike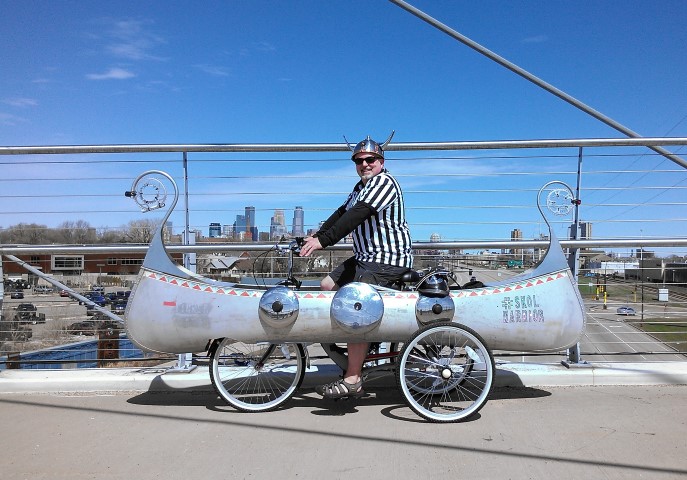 VikeBike on Sabo Bridge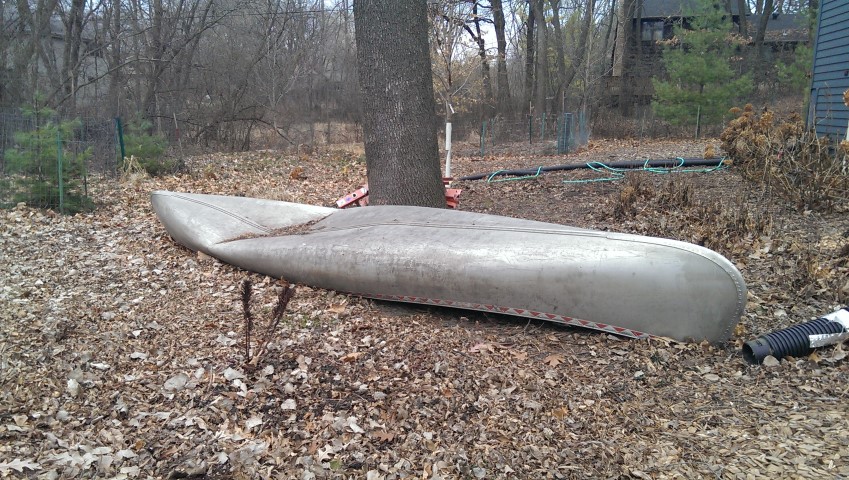 The beginning... a free craigslist canoe (a tree had fallen on it and it was bent in half)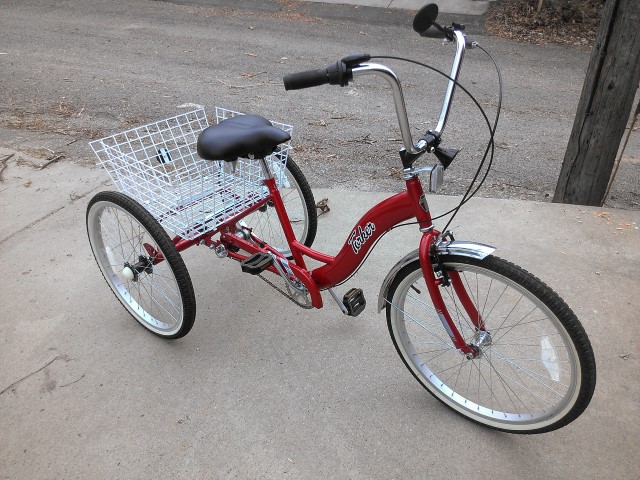 The most expensive portion... almost a shame to defile this beautiful trike.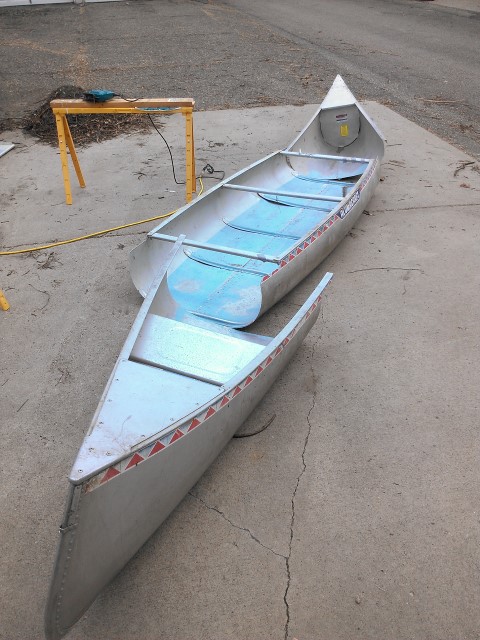 Cutting 7 feet out of the middle of the canoe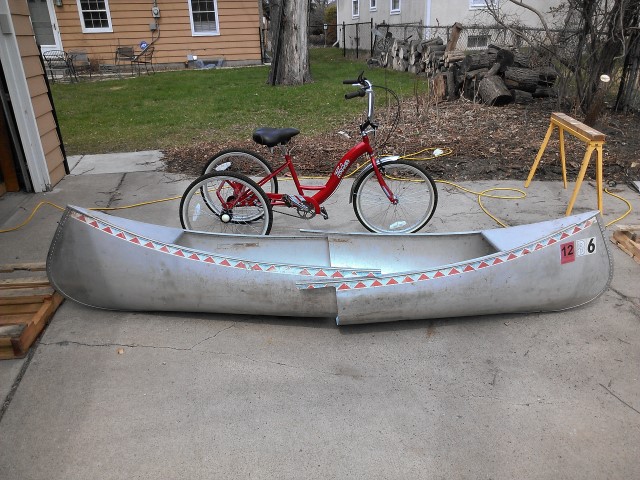 Sizing up the pieces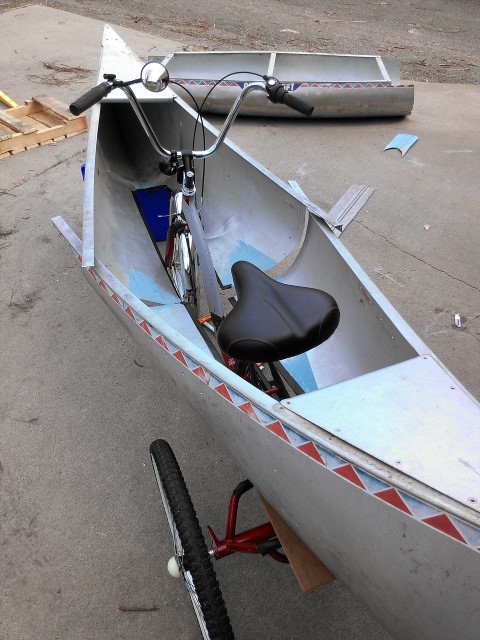 Starting the bottom cut-out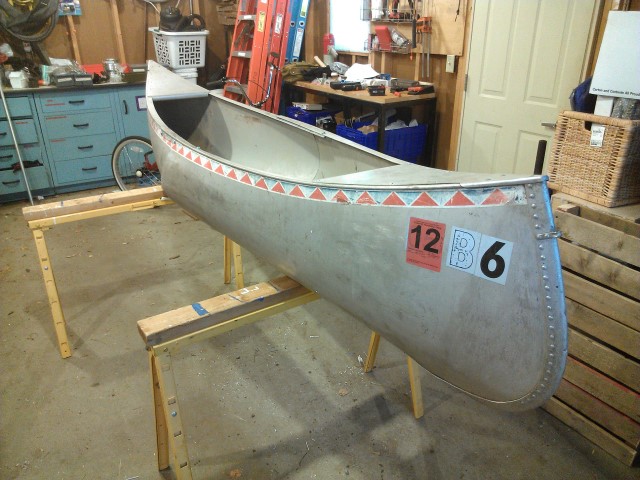 Re-joining the ends into the mini-canoe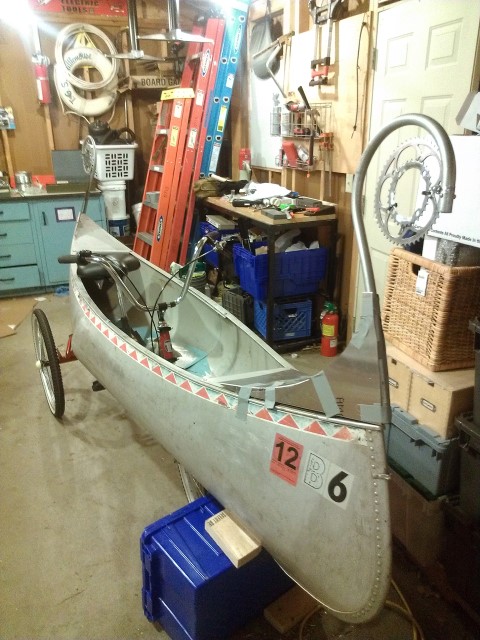 Assembling bow and stern ornaments (aluminum sheet, electrical conduit, and bike gears)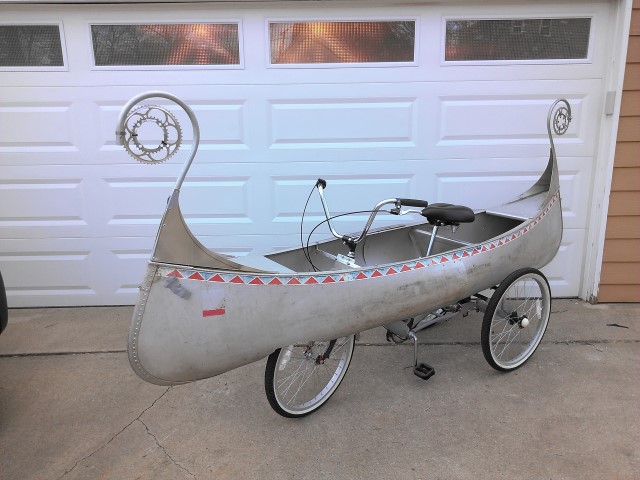 Final assembly of working ship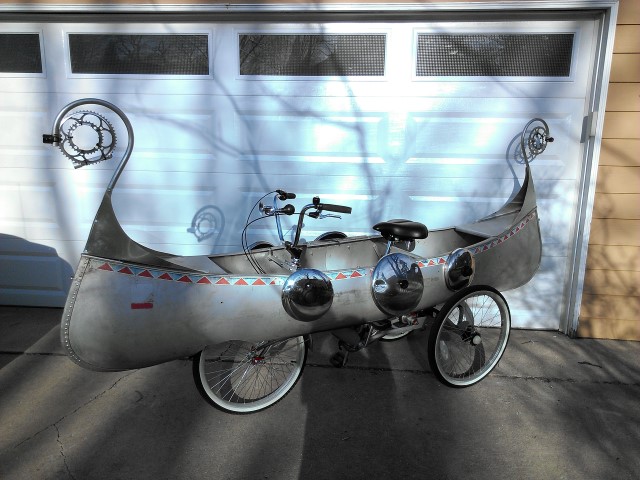 Adding the shields (pot lids from Goodwill)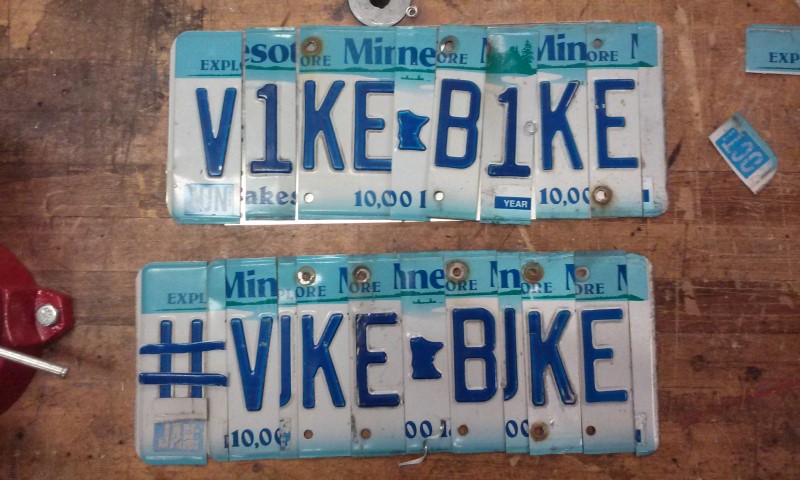 #VikeBike plates!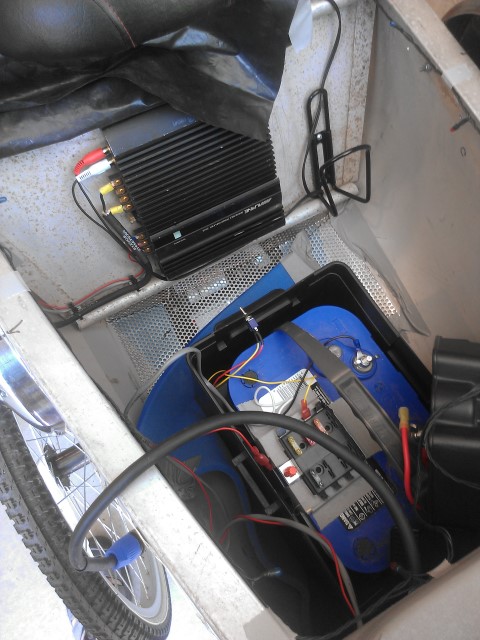 250-watt sound system. :-)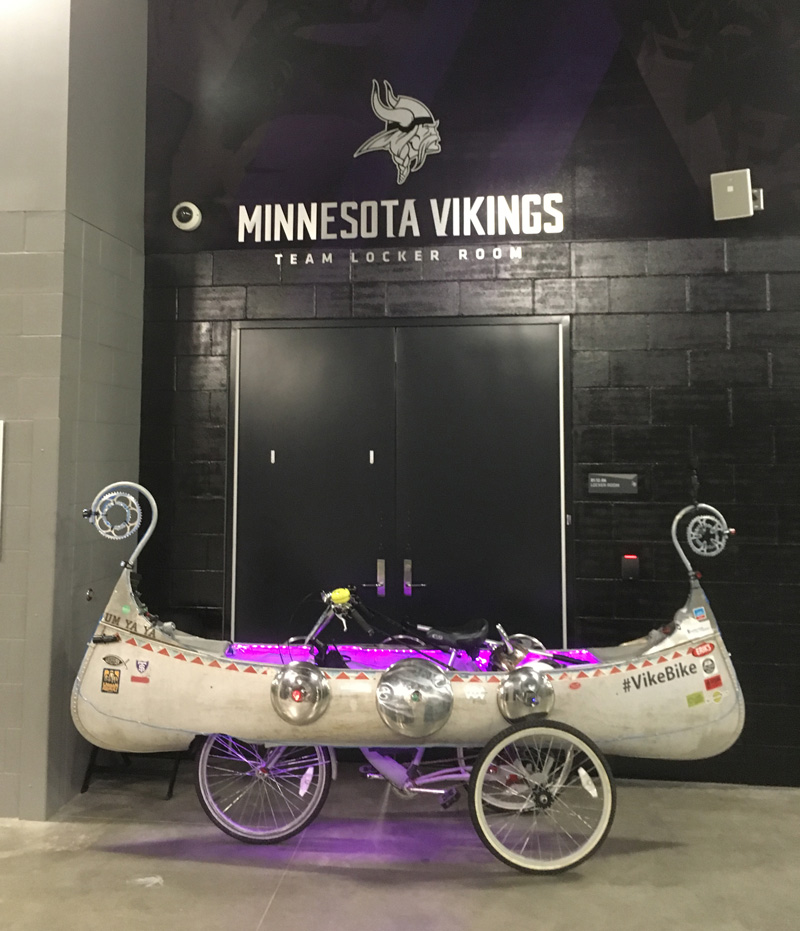 Special access for special visitors. :-D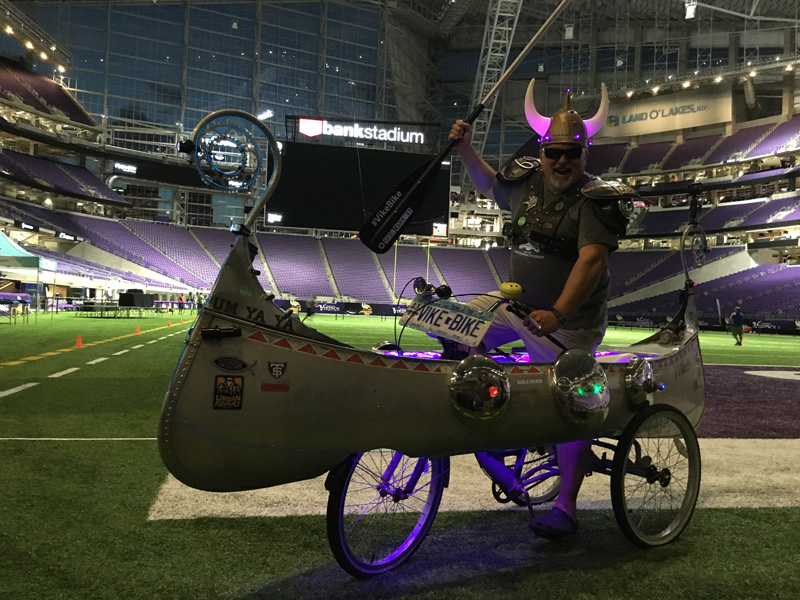 Skol!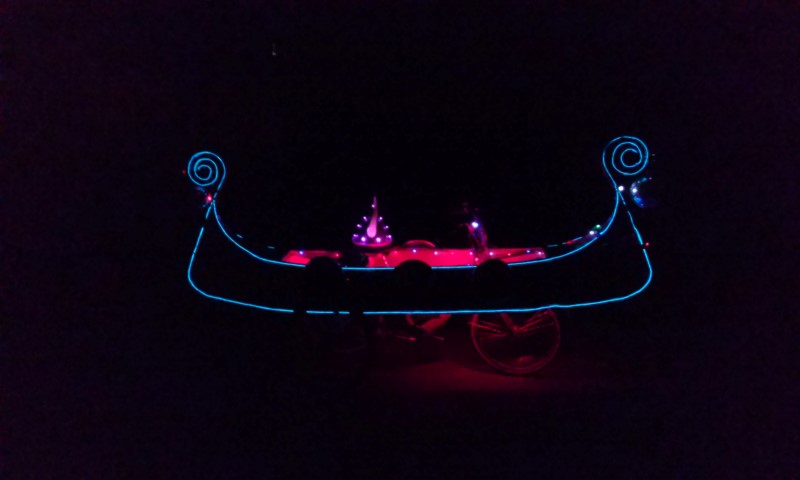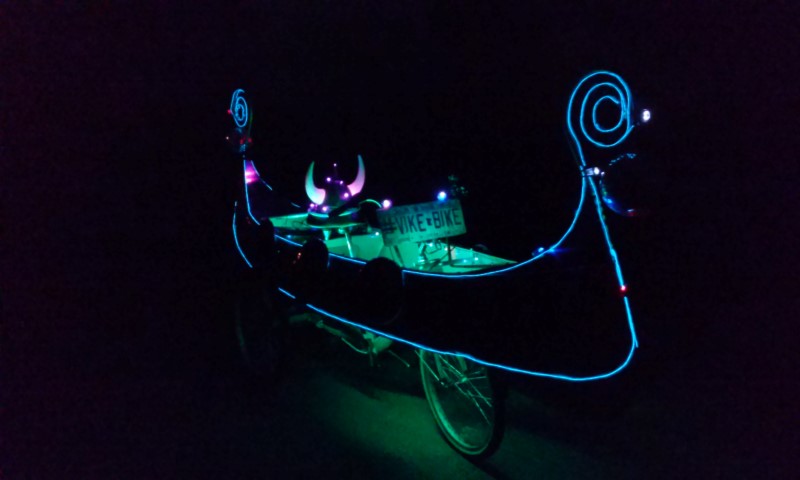 Addition of color-changing LED strips inboard and EL wire outline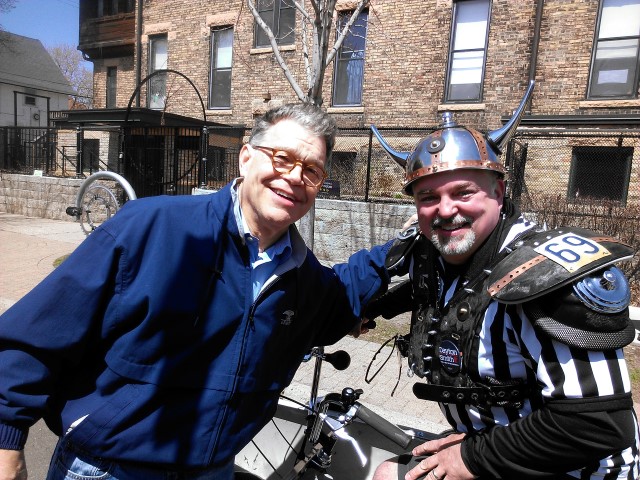 Me & Al!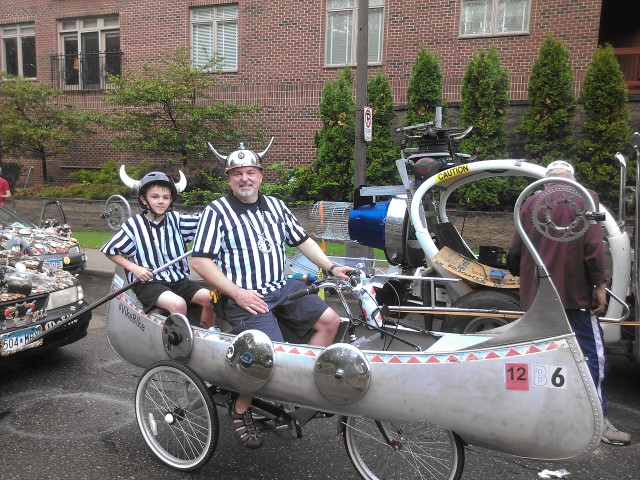 Grand Old Day Parade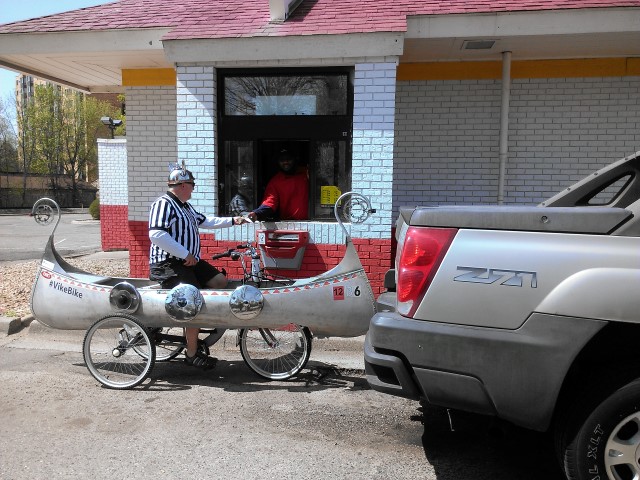 Refueling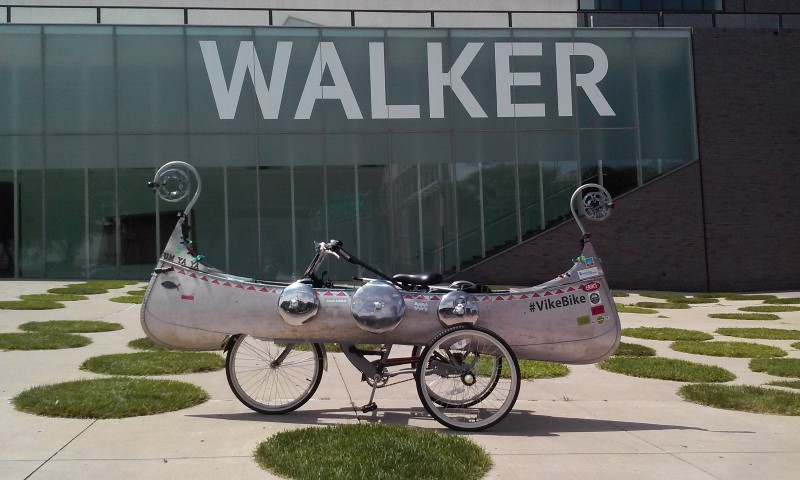 Someday it will be inside...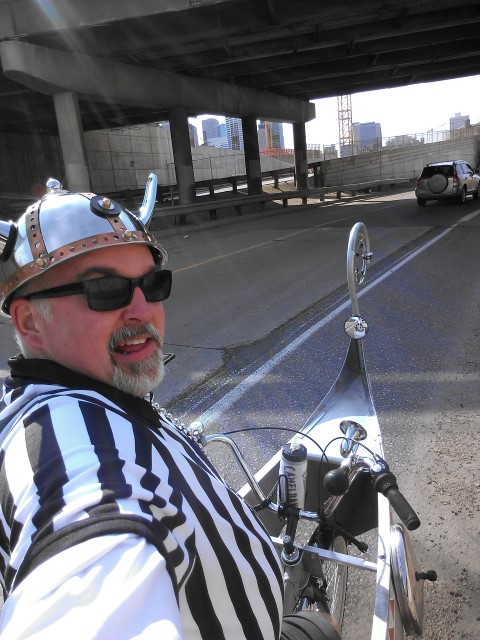 Passing new Vikings stadium construction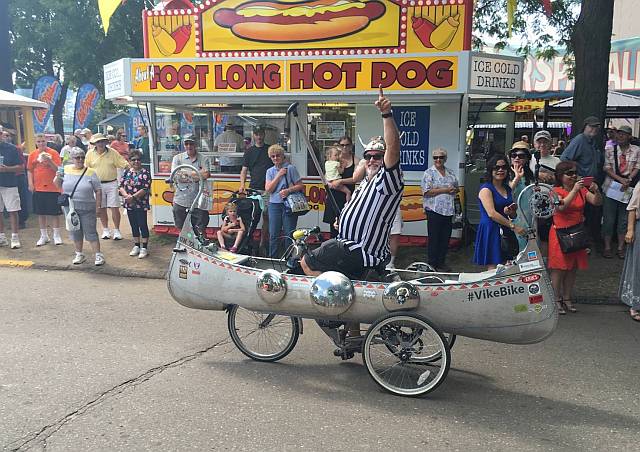 Minnesota State Fair Parade!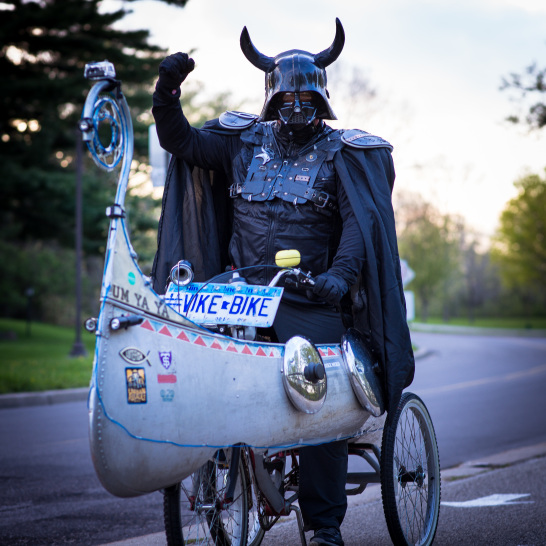 May the Fourth be with you! #DarthViking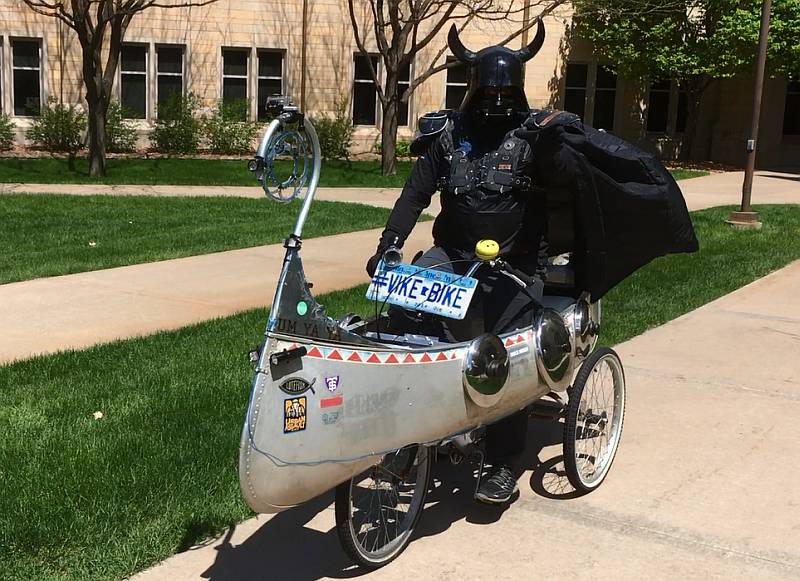 Click the image for a video of DarthViking !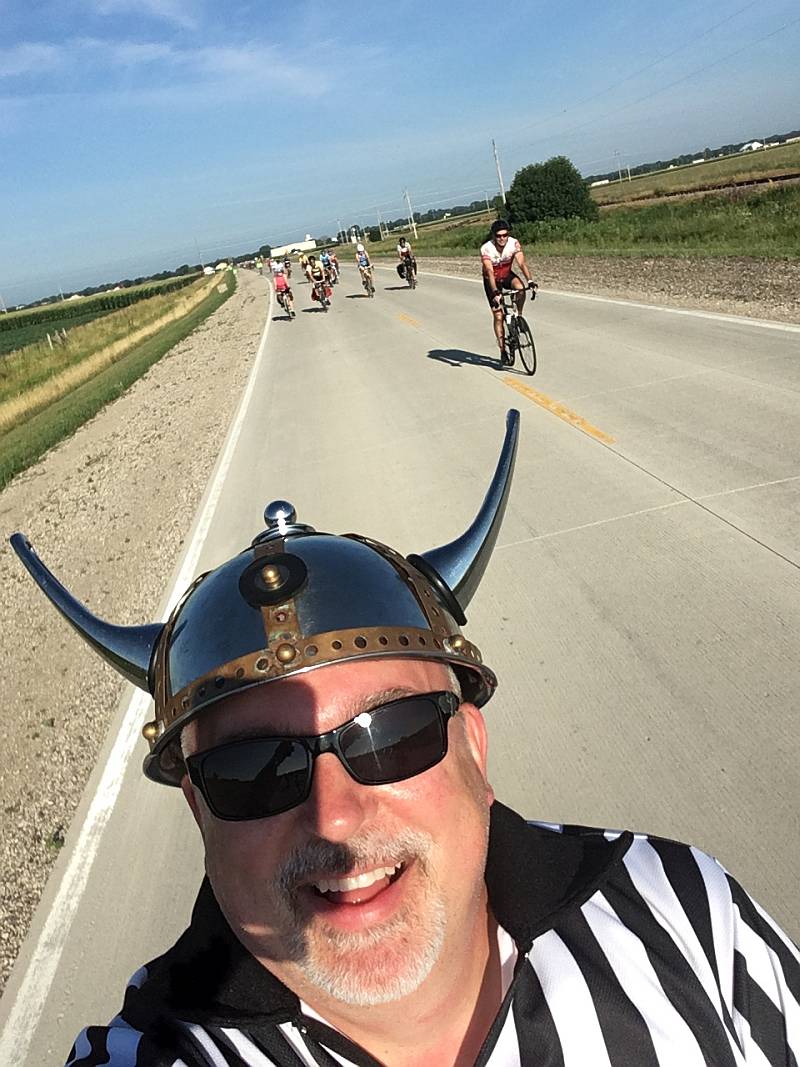 RAGBRAI 2017 (Ride across Iowa), Spencer IA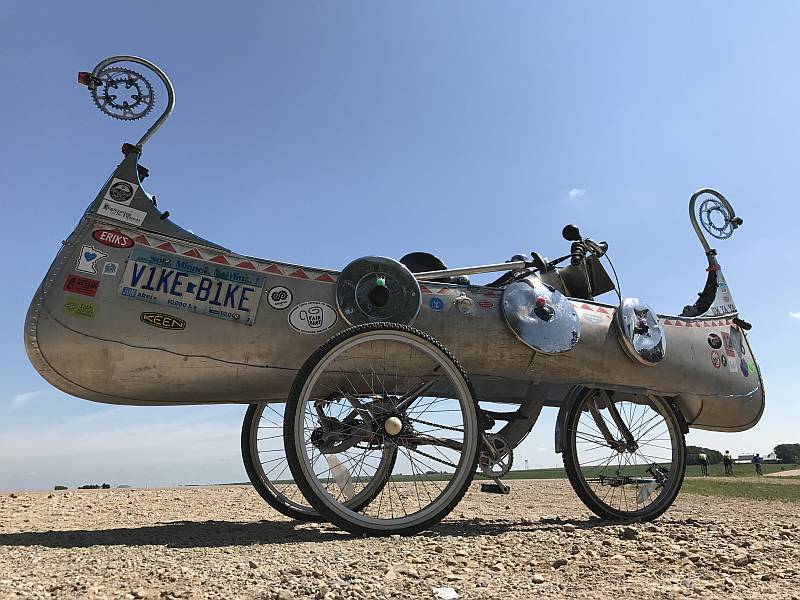 RAGBRAI 2017 (Ride across Iowa), Gillet Grove IA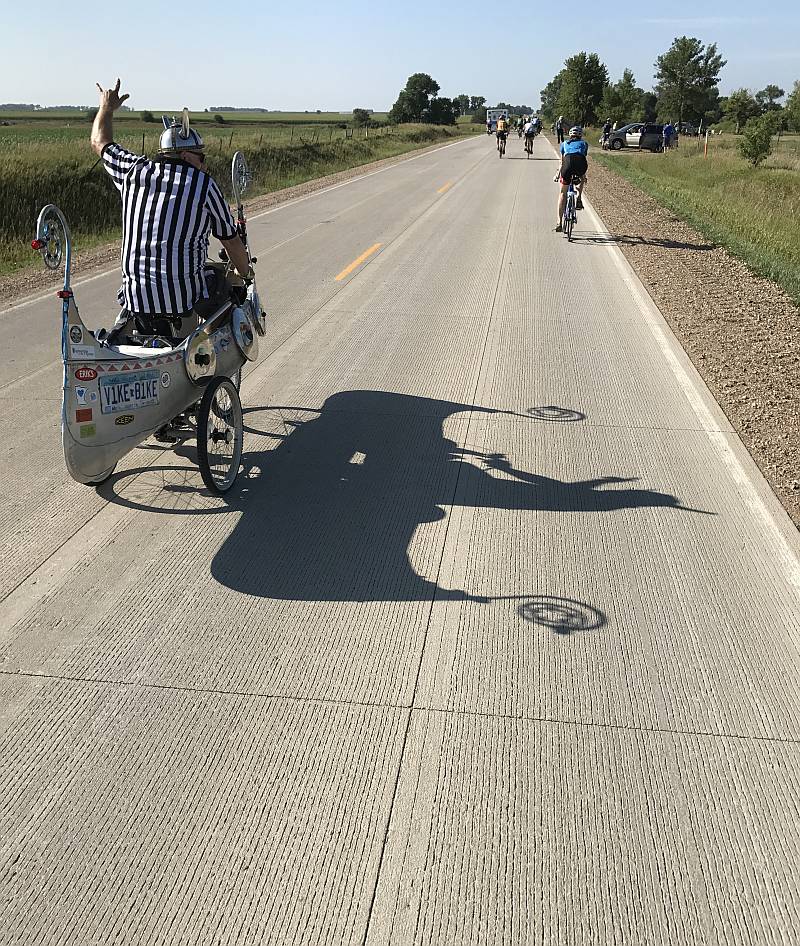 RAGBRAI 2017 (Ride across Iowa), Dickens IA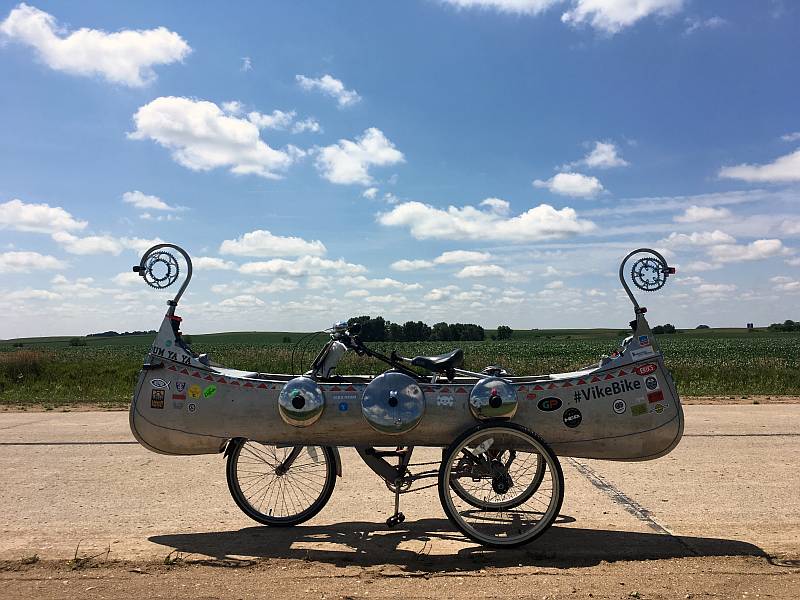 RAGBRAI 2017 (Ride across Iowa), Ayrshire IA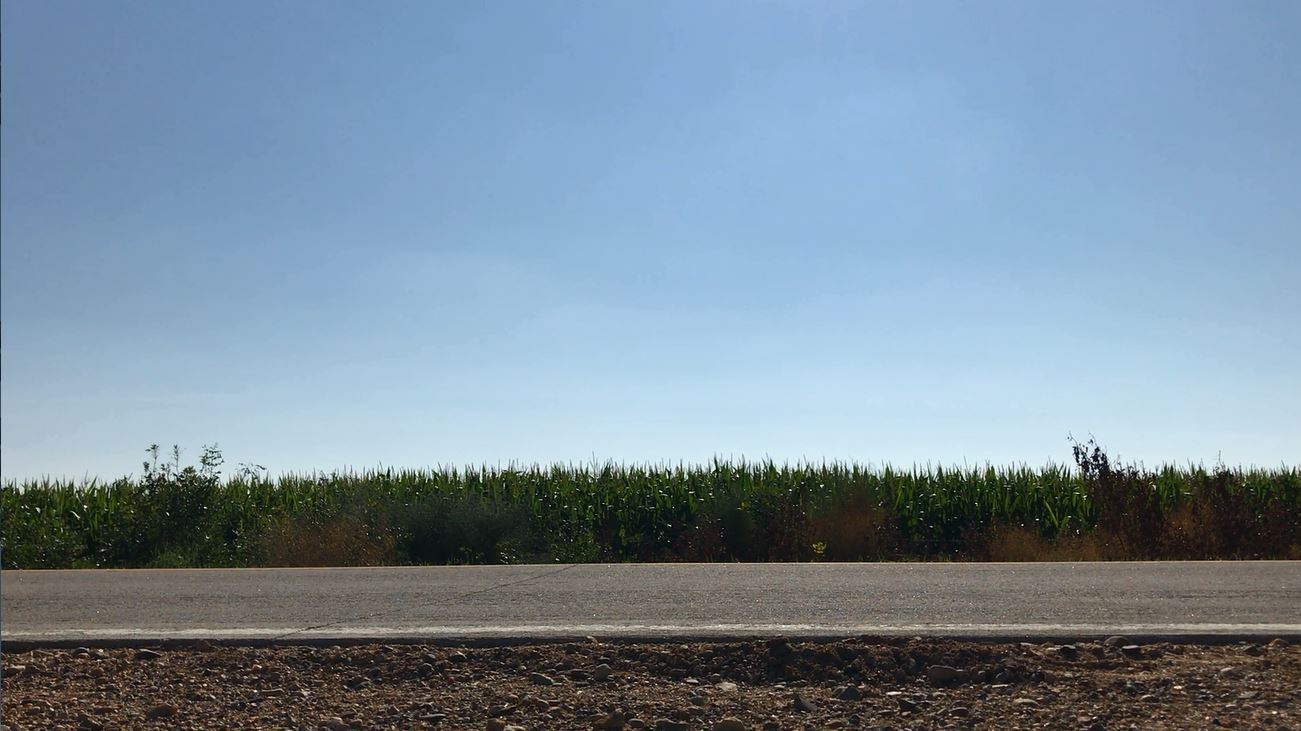 EPIC video from Ragbrai 2017... Click on the image to download, then go full screen and turn up the volume!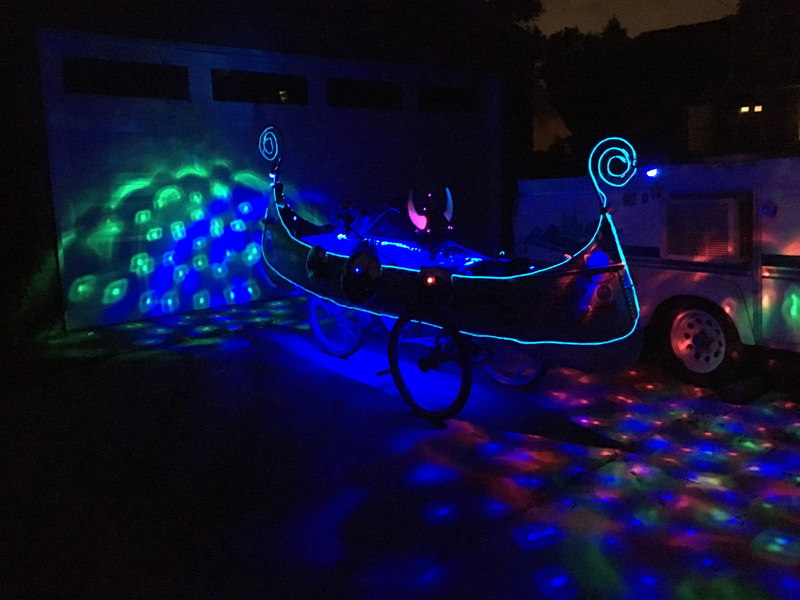 Addition of Disco Balls